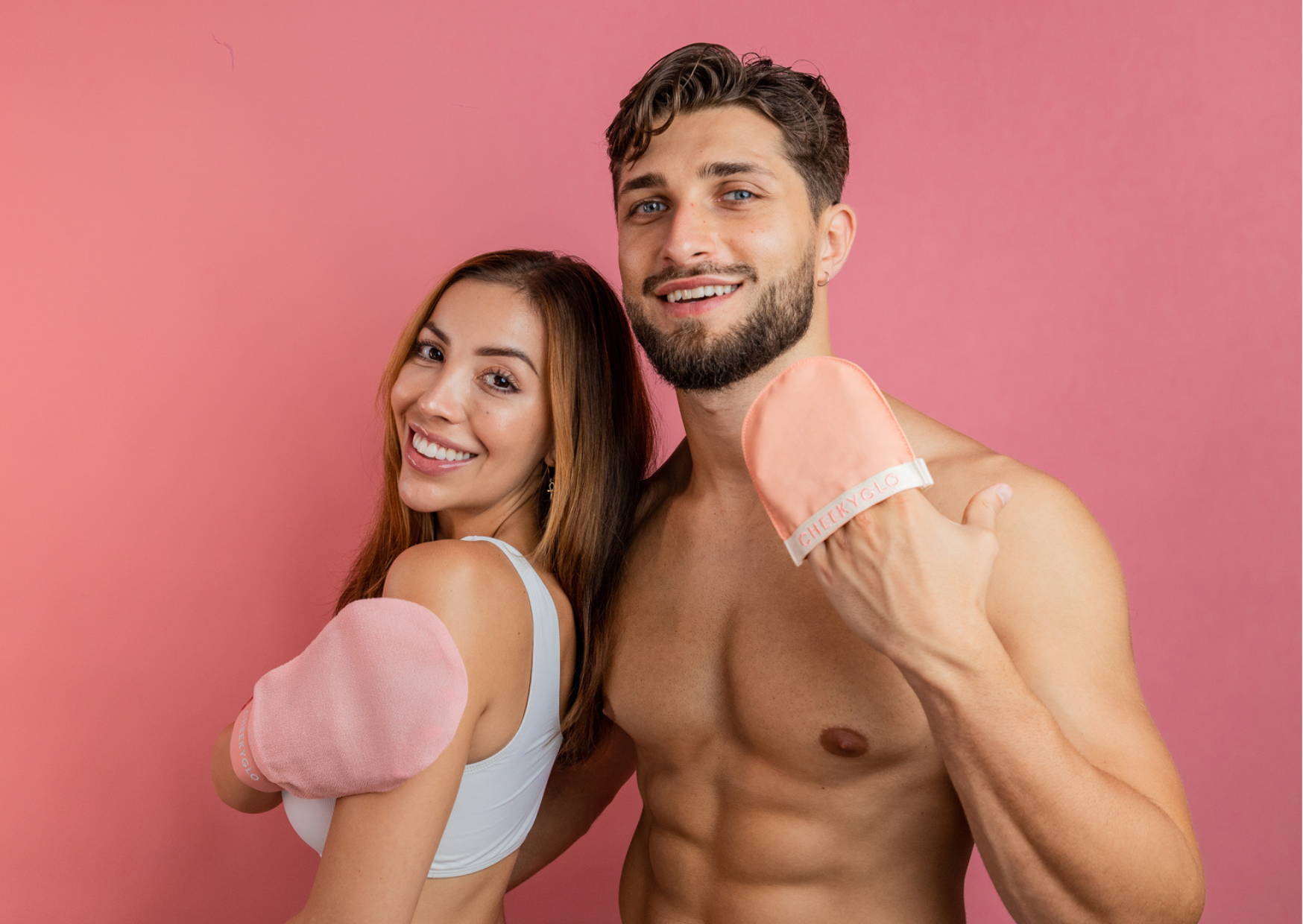 If you have ever looked into skincare, you must have heard about exfoliation before. But what is it exactly and why do experts recommend exfoliation as a crucial skincare practice for healthy, glowing skin? In this post, we'll break down the basics of exfoliation, and unravel the hidden benefits of exfoliation whilst debunking some common myths!
Skin exfoliation is the process of removing dead skin, dirt, and oils on the outer surface of the skin. This has been a practice in many countries around the world for hundreds of years, and exfoliation is proven to not only clear the skin but can also give several benefits to our skin and body! So if you're wondering how exfoliation would benefit your skin, keep reading!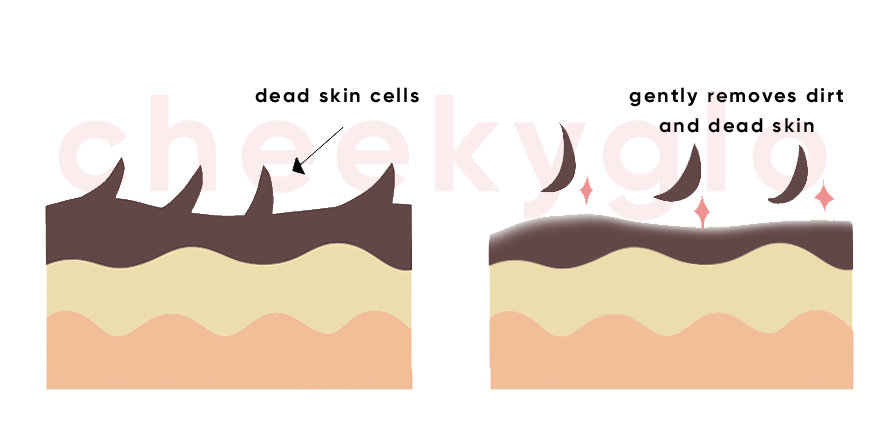 There is a reason why skin experts deem exfoliation as a necessary and crucial skincare practice for those who want healthy, glowing skin. This is because the process of cell regeneration in our body slows down as we age and without proper exfoliation, the old skin cells that you shed everyday can start to pile up and get trapped on the surface of the skin. This build up of dead skin cells then leads to excess oil and clogged pores, which snowball into dark spots, rough skin texture, dullness, dryness, acne, ingrown hairs, and so much more!
Exfoliation helps remove the barrier of dead skin cells clogging skin and uncovers fresh new cells below. By exfoliating, you are speeding up your skin's processes for younger looking skin!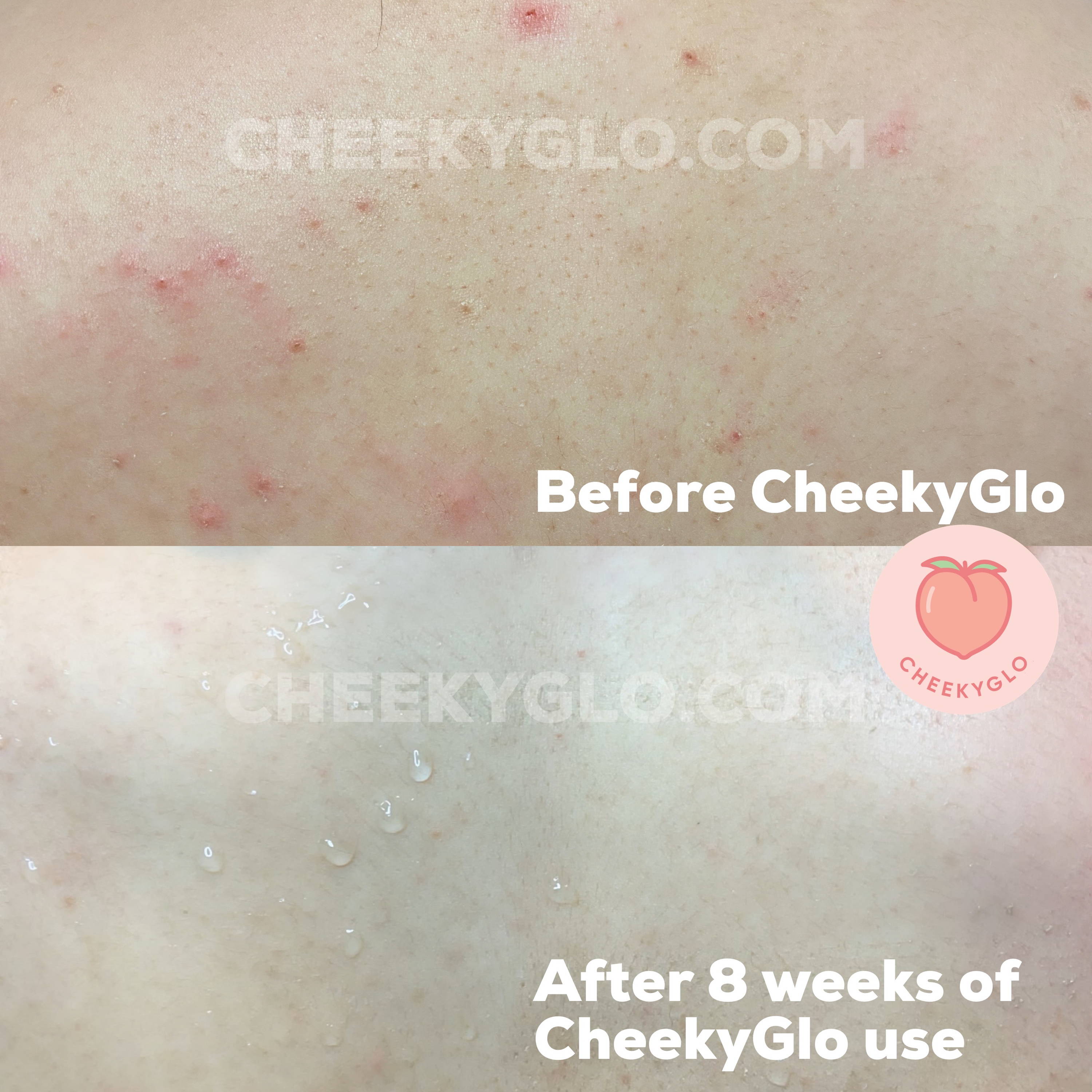 1. Reduce acne & scarring
Whenever you exfoliate, you are giving your skin a deep clean. All the dead skin cells, dirt, and oils that are trapped in your pores are removed, making your skin clearer and less prone to acne breakouts. If you have existing acne, regular exfoliation will help reduce its appearance by removing all the build-up that worsens the acne. Not only that, but exfoliation also helps lighten the appearance of acne scarring, for clearer, brighter skin!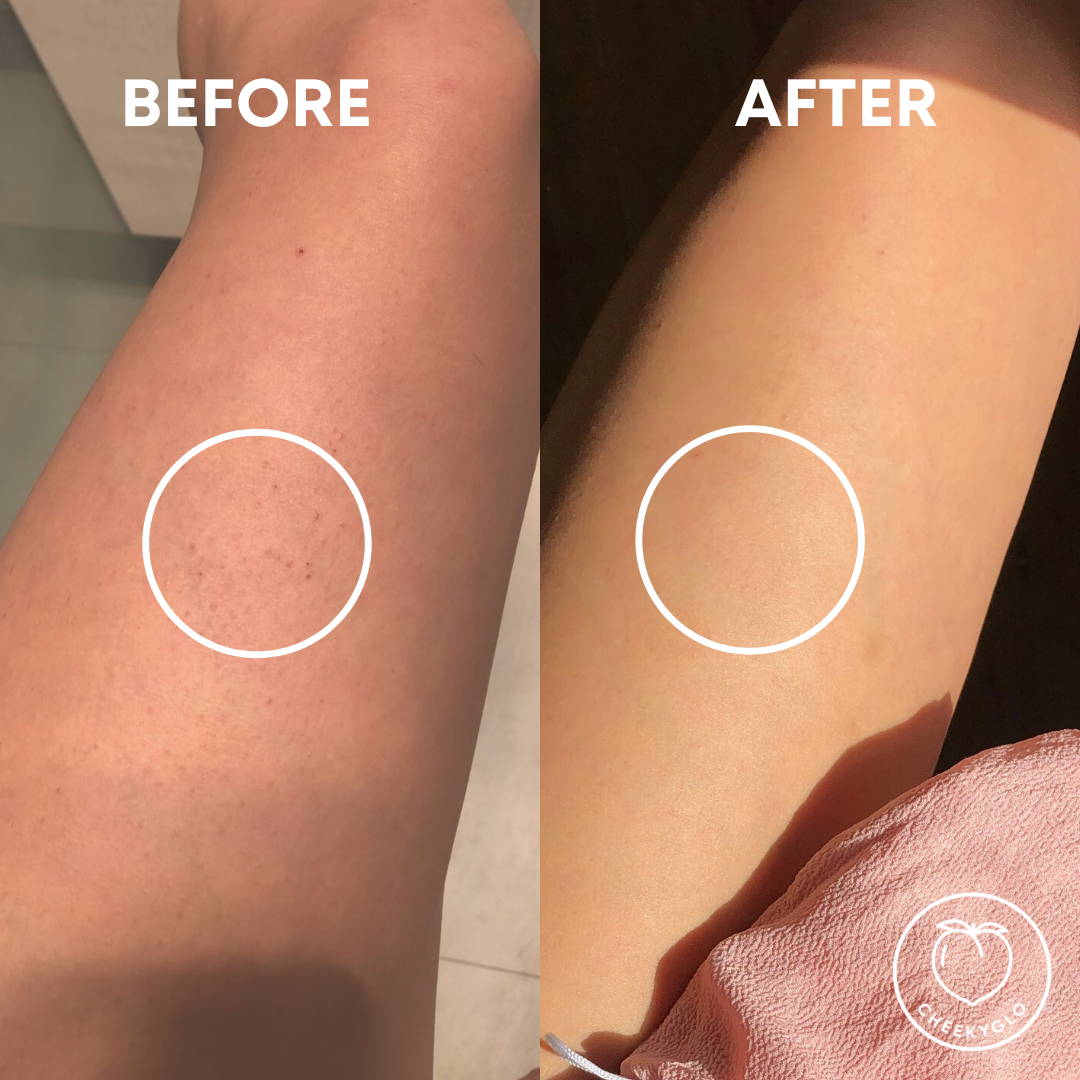 2. Helps remove razor bumps and ingrown hairs
Ingrown hairs often occur when a hair follicle is clogged with dead skin cells, trapping hairs under the skin. This is because we shed around 600,000 skin particles every hour- and if we don't remove these excess particles, they trap hairs under the epidermis (top layer of your skin), causing ingrown hairs! Other causes include frequent hair removal, and tight clothing.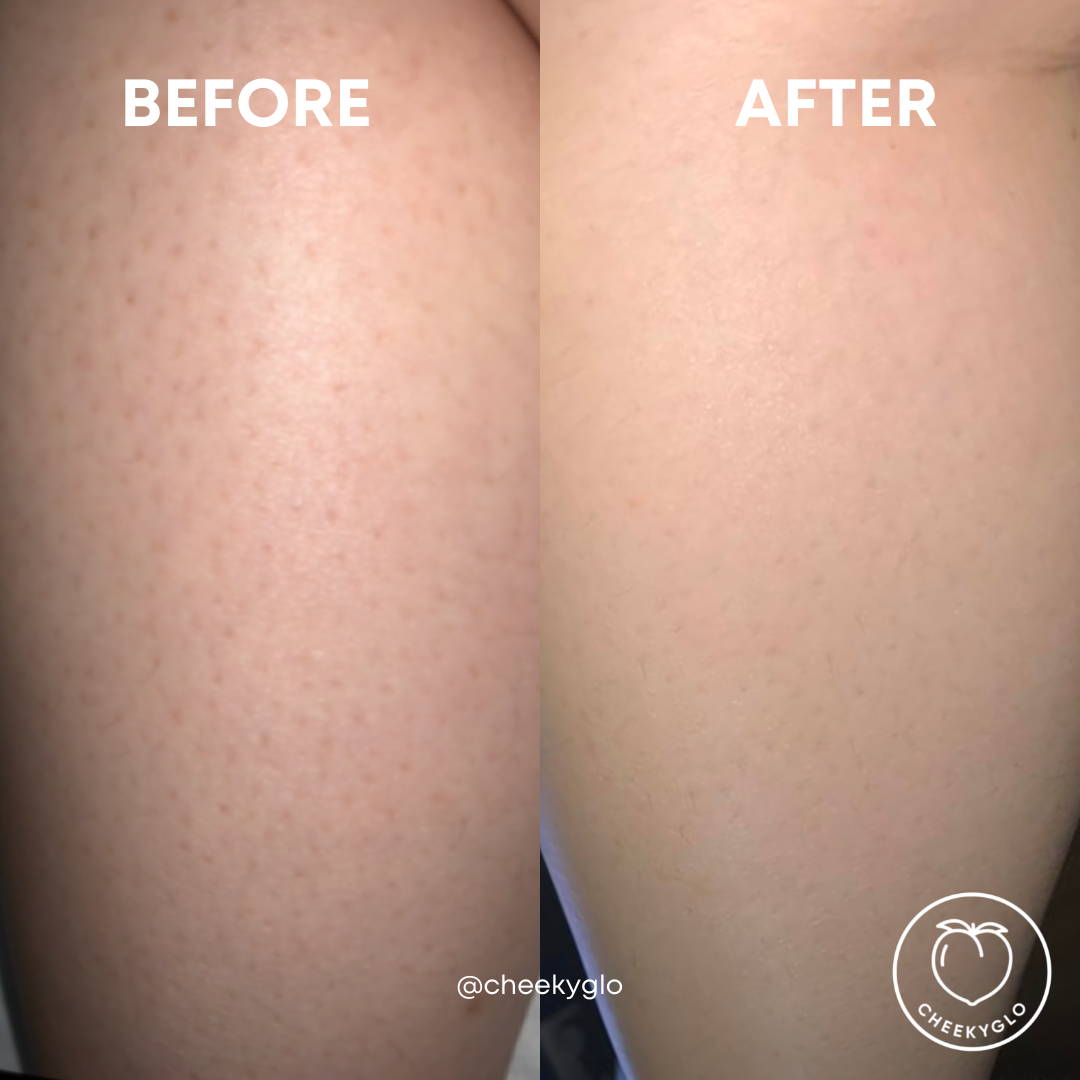 3. Targets Keratosis Pilaris (KP)/Chicken Skin
Ever experienced small, scaly bumps on your arms or legs? Those annoying little things that don't ever go away? Well, experts call it Keratosis Pilaris (KP), a skin condition that's caused by extra keratin in your skin, leading to dead skin cells clogging hair follicles. Regular exfoliation with the CheekyGlo Exfoliating Glove can help improve the appearance of the skin. Dermatologists recommend gently removing dead skin with tools like these to help minimise the appearance of these bumps.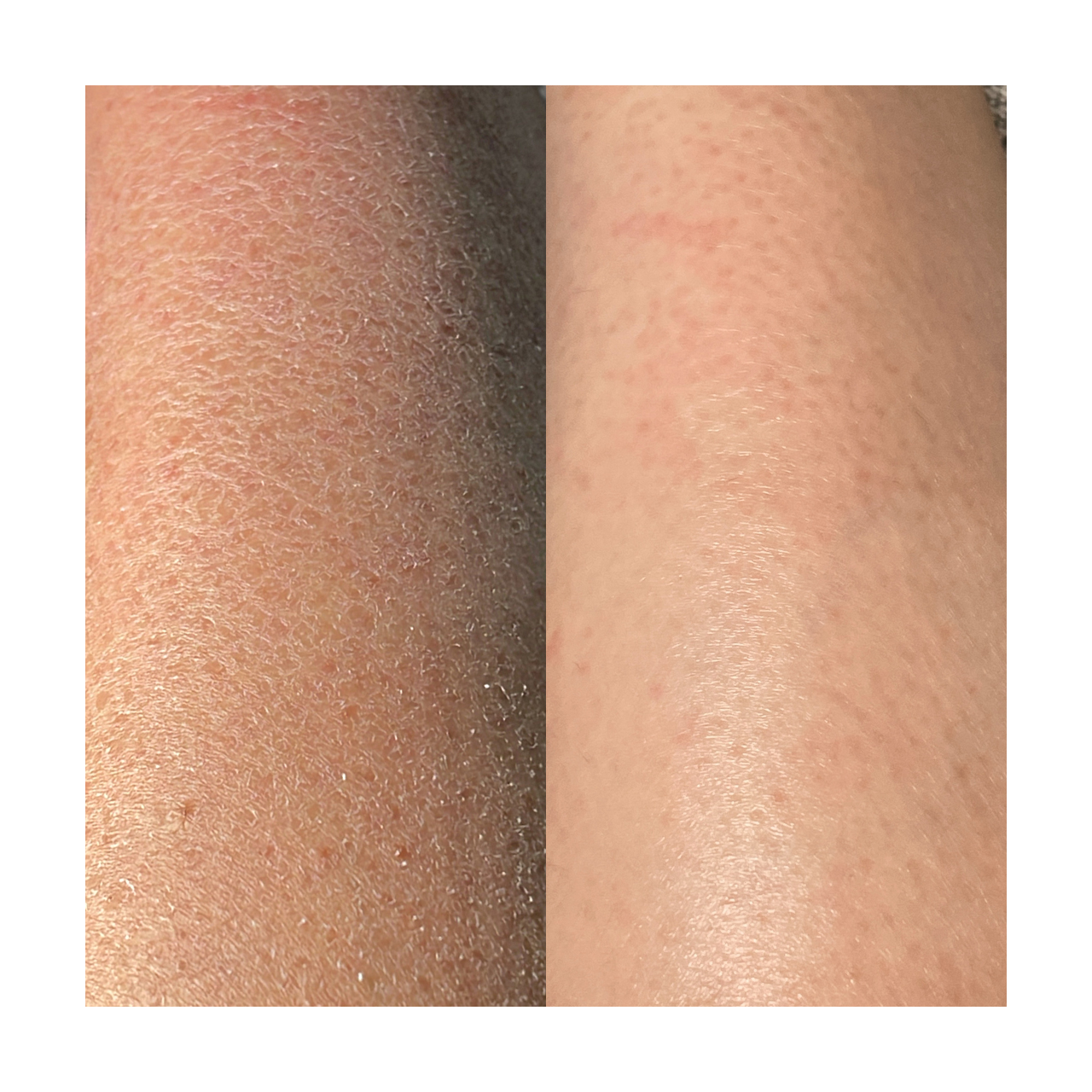 4. Brighten dull skin and lightens dark spots
Having dead skin build-up makes your skin look dull and dark. For instance, your knees and elbows might look darker than the rest of your body because these parts have no sweat glands, which makes them prone to having dry skin. If you don't get rid of this dry skin, your skin will appear rougher and darker so exfoliation is necessary!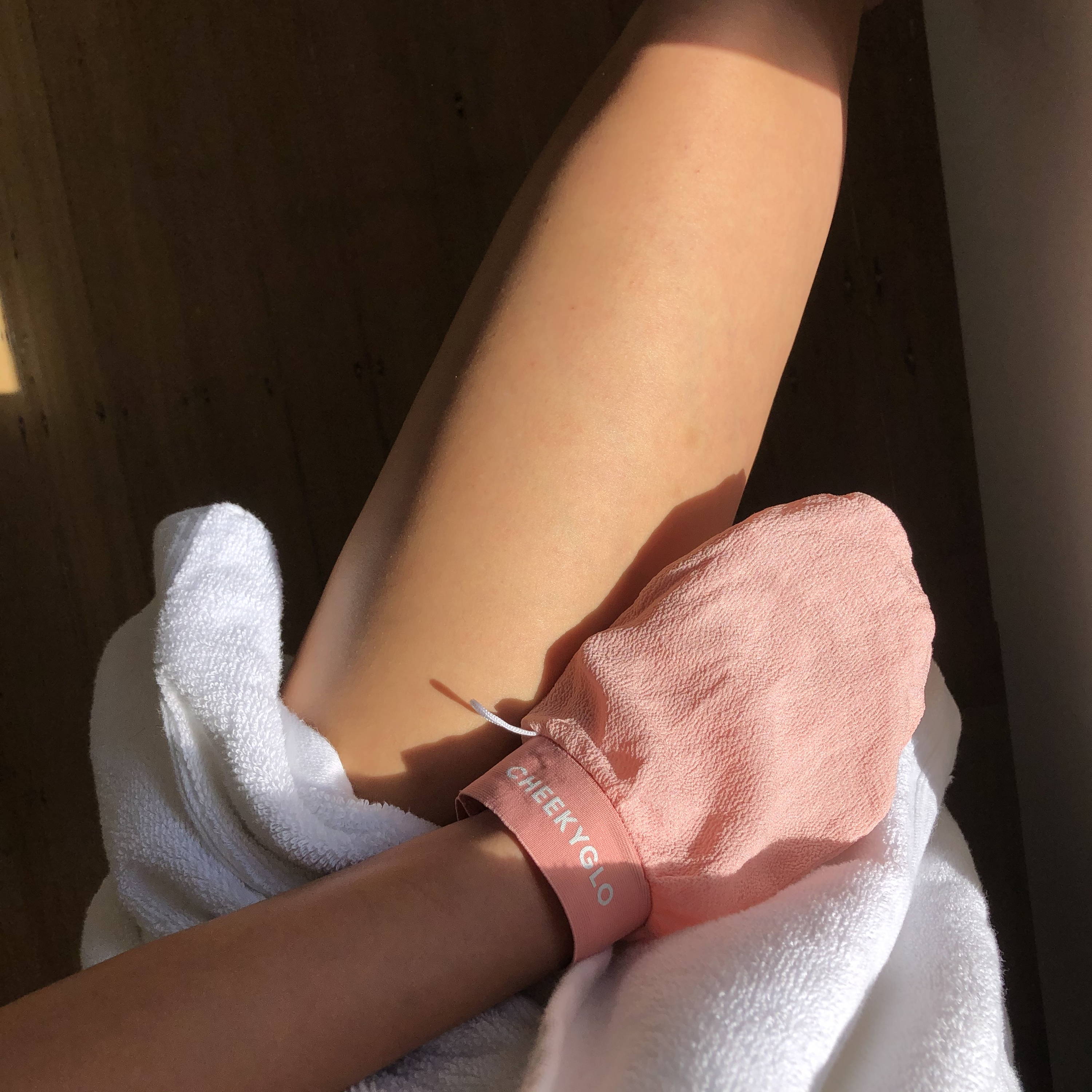 5. Increased blood circulation for a healthier glow
Did you know that exfoliating your skin actually promotes healthy blood flow? The motion you create when exfoliating your skin is actually a form of lymphatic drainage massage. Lymphatic drainage massage encourages the circulation of lymph fluids in the body. Through this, wastes and toxins are easily flushed out from the body. You'll know this when you exfoliate where your skin turns pink and gets back to its normal colour after a few minutes (this is where the magic happens - your body is stimulated to circulate better). Also don't stress, redness of the skin during exfoliation is normal, and it will come back to its original colour after a few minutes! How good, exfoliation benefits both the outside and inside of our bodies!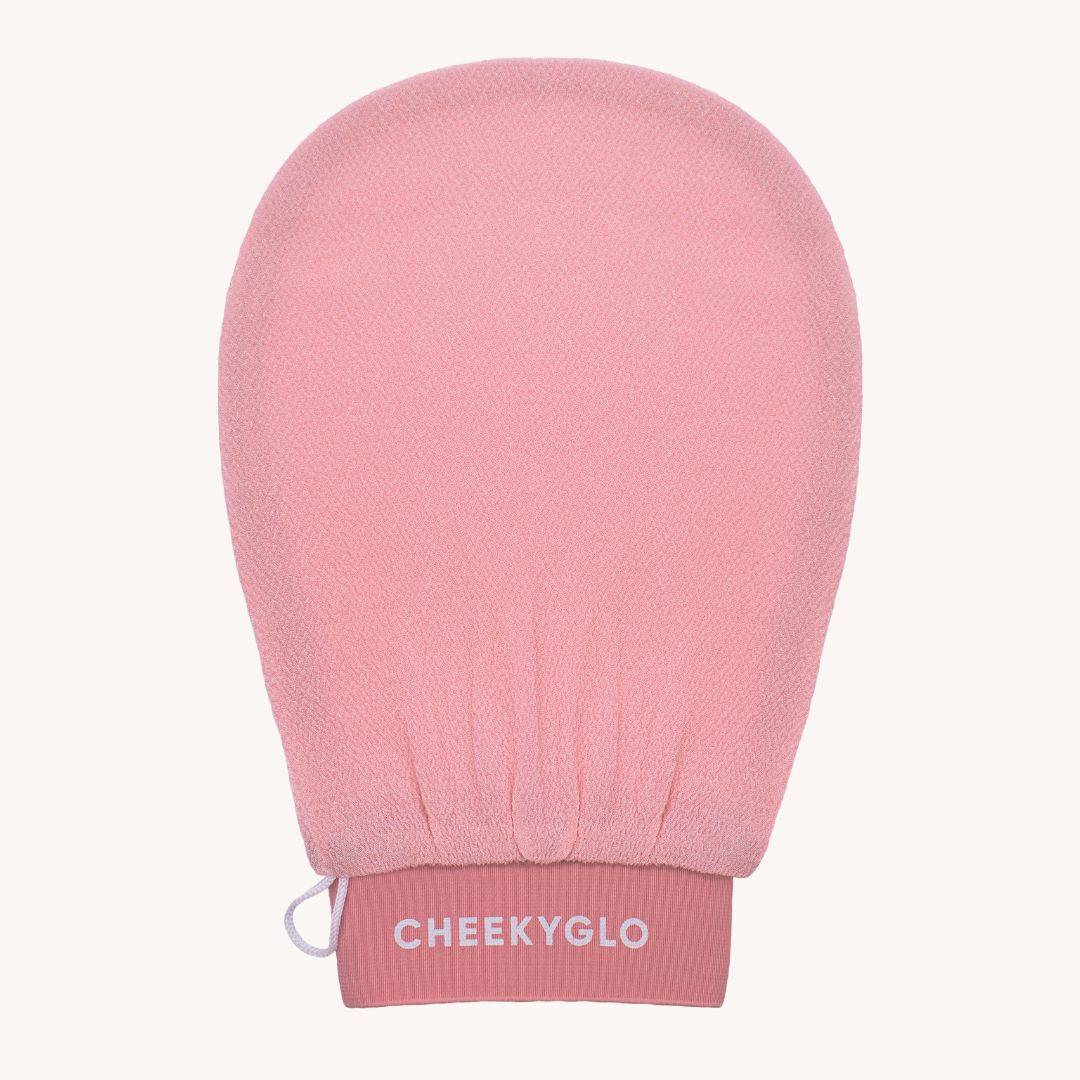 What makes CheekyGlo Exfoliating Glove Different?
1. Made with premium quality fabric
The CheekyGlo Glove is handmade with the highest quality viscose fabric. Unlike other exfoliation tools that are made from plastic beads, harsh bristles, or even rough grains, this glove does not hurt and scratch the skin, and leaves it visibly cleaner and smoother!
2. Eco-friendly, vegan and cruelty-free
The CheekyGlo Exfoliating Glove is made with 100% plant-based viscose. It's eco-friendly, biodegradable, vegan and cruelty-free. The best part is that it's also reusable for 8-12 weeks! Every after use, simply rinse off the glove and hang it dry. This means that whenever you use the CheekyGlo Glove, you are also helping the environment by lessening disposable product waste.
3. No extra product required
Unlike other exfoliating products in the market, the CheekyGlo Exfoliating Glove works with just water- no harmful chemicals needed! Reduce the amount of harsh chemicals used on your skin, which are eventually absorbed into your body, and can cause negative side-effects. Our glove offers a natural, cleaner exfoliation solution!
4. Works on all skin types
The CheekyGlo Glove is suitable for all skin types whether you have oily, dry, combo, and sensitive skin. If you have oily skin, the glove can help you scrub away the oil and dirt that clog the pores. This prevents your skin from having acne and blackheads. It is also perfect to use for dry skin as it removes the dead skin build-up that makes your skin look flaky and dry. Exfoliating your dry skin will make it softer and more hydrated. If you have sensitive skin, you can exfoliate safely with the CheekyGlo Glove because you don't need harmful chemicals. All you need is warm water. You can also control the pressure when scrubbing so you won't hurt your skin.

When used correctly, your skin can start to visibly peel within minutes of scrubbing! Some skin types peel more visibly than others, so results may vary. But best of all, your skin will immediately feel smoother and softer after your first use.
If your fake tan is coming to the end of its life (it's crackly, dry, and uneven), exfoliating using our glove is the best solution. Simply scrub your skin to slough away the outer layer of the skin. Watch as your old tan rolls off your skin in one exfoliating session without the use of any chemical products. Trust us, removing your old fake tan with CheekyGlo is as easy as it sounds!
Exfoliation is one of the most important steps to have clear, glowing skin. However, to get the best exfoliation results, it can also be a bit tricky! If you're not exfoliating correctly, you won't see desired results! Some people don't even exfoliate at all due to misinformation! We will debunk 4 common exfoliation myths that are keeping you from having healthier skin!
#1 Myth: You should exfoliate every day
Whilst it's super satisfying to see the dead skin rolling when you exfoliate, be sure to fight the urge to exfoliate every day. Excess exfoliation will not give you faster results. Over-exfoliation can make your skin irritated, as you are not giving your skin enough time to rest in between each session.
Many might argue that it is okay to do it since our skin cells regenerate every single day. While this is true, our skin still needs a break every after exfoliation to keep it healthy. It is recommended to exfoliate only once or twice a week.
#2 Myth: You shouldn't exfoliate if you have sensitive skin
The truth is, everyone needs to exfoliate to keep the skin healthy, regardless of the skin type--whether you have sensitive skin, oily skin, or combination skin. As mentioned above, our body constantly produces new skin cells, so we have to help our skin slough away the dead skin cells on its surface through exfoliation.
If you have sensitive skin, just remember to gently exfoliate your skin once a week, and to apply soft pressure using your own judgement!
#3 Myth: You can use body exfoliators on your face
The skin on your face and body are different. Facial skin is much more sensitive than the skin on your body, so it means that the levels of exfoliation needed for both skins vary.
We need to treat our facial skin with extra care and use a gentle exfoliator like the CheekyGlo Face Mitt. This mitt is made with 100% Turkish silk which is perfect for your delicate skin, yet effective in removing dead skin cells.
On the other hand, you can use the CheekyGlo Exfoliating Glove for your body as it is perfect for deep exfoliation.
#4 Myth: Regular exfoliation harms the skin
Exfoliation is actually the key to having clear and healthy skin! Exfoliation removes the dirt, dead skin, and oils that cause many skin problems such as acne, dry skin, ingrown hairs, and more!
Moreover, your skincare products won't be effective if you have a dead skin build-up that blocks your pores! Exfoliating these old cells can help you maximise the benefits of your skincare products!