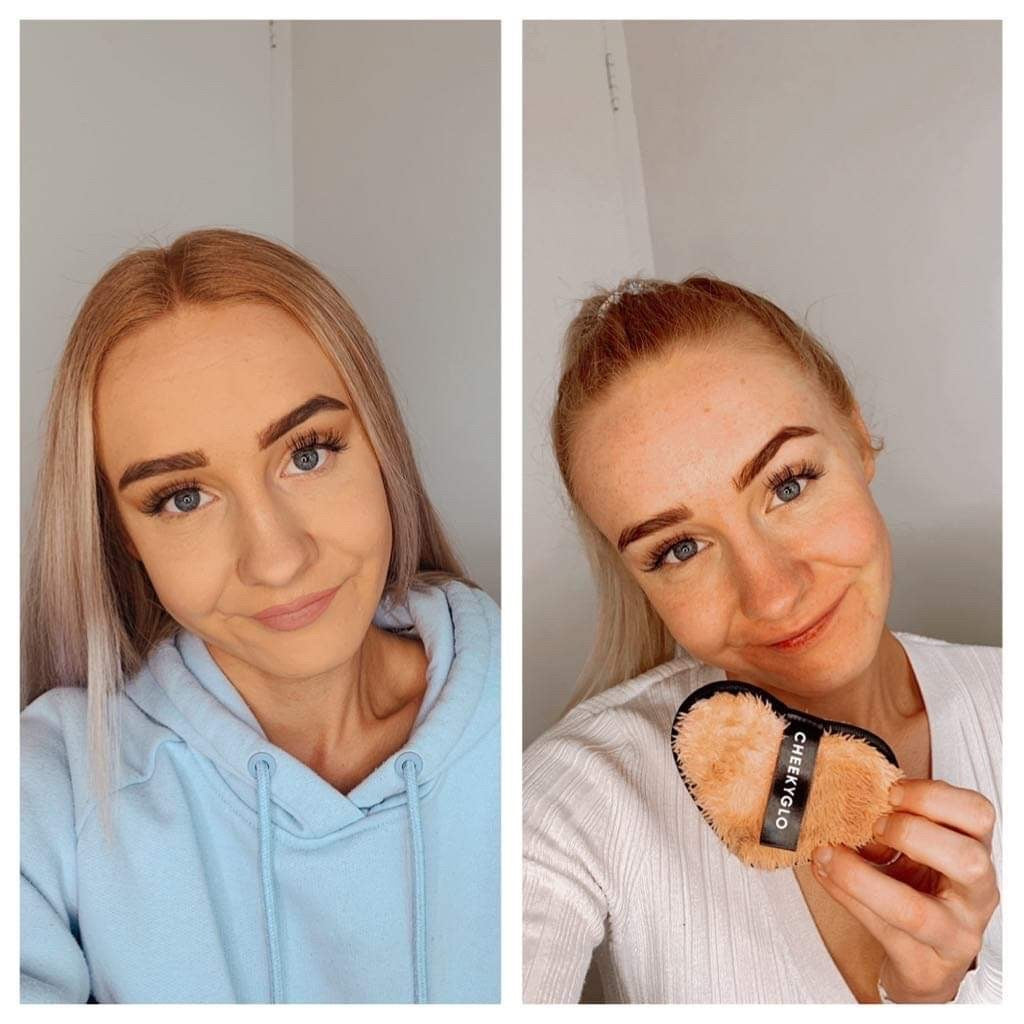 Real People. Real Results.
"This is the best makeup remover tool I've used! You only need water and this makeup eraser to remove makeup, even if it's as tough as waterproof mascara. It feels super soft on the skin and I love the colour too. Would highly recommend this product as you would also save heaps of money on not needing to buy makeup removers."

- Verified Buyer Carmen L.
The Eco-Friendly Solution To Makeup Wipes
We're saving the world one makeup wipe at a time! Each eco-friendly makeup eraser replaces over 1,000 single use make up wipes to reduce your eco footprint. Made from fluffy microfibre material, it'll get into all the hard to reach spots without the need of harsh chemicals. Just add water and watch it magically erase all traces of makeup!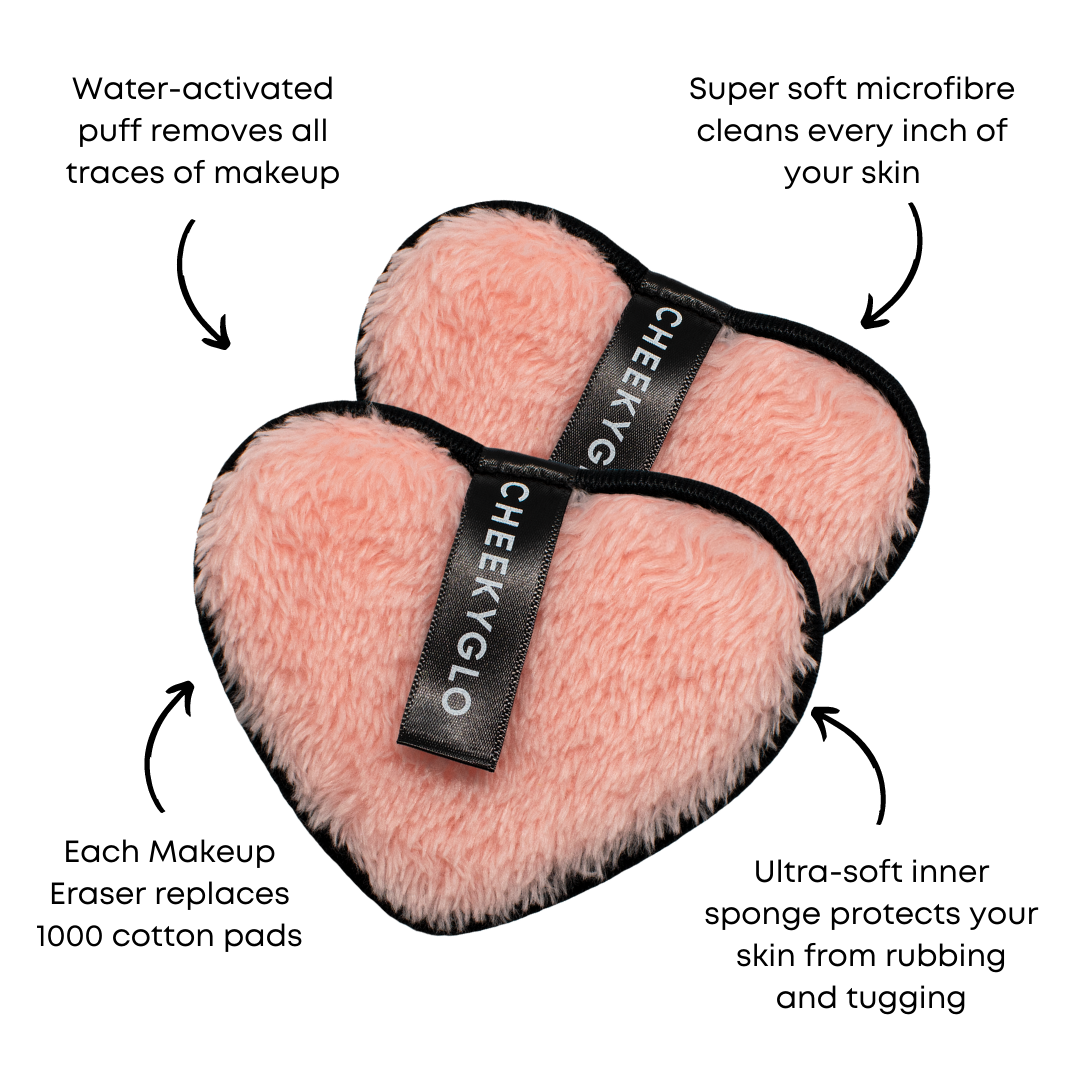 Amazing Product!
What a game changer! No more cotton pads for me!
The makeup eraser has changed my life and it literally takes 2 minutes to take my makeup off! Love it!
Best makeup remover ever
I was honestly unsure how this would work but I can honestly say I will be purchasing more as it is the best makeup remover I've used. I didn't use any product, just soaked the pad in water and it wiped of all my makeup straight away (even water proof makeup!) I'm super impressed 😁💓
Super gentle and effective!!
I've been looking for a good reusable makeup remover puff and the ones I've tried in the past don't compare to the cheekyglo makeup eraser! The sponge interior makes a HUGE difference when taking off my makeup, I apply way less pressure and rub my skin so much less than I do with my other pads. Great quality, great price point, and eco friendly - all the things I was looking for!
Soft on the skin. Works a treat with a little mineral water.
I love it 🥰
I love how it makes my skin feel, i wish it was a little bit scrubbier but honestly it's amazing
As Seen On
Frequently Asked Questions