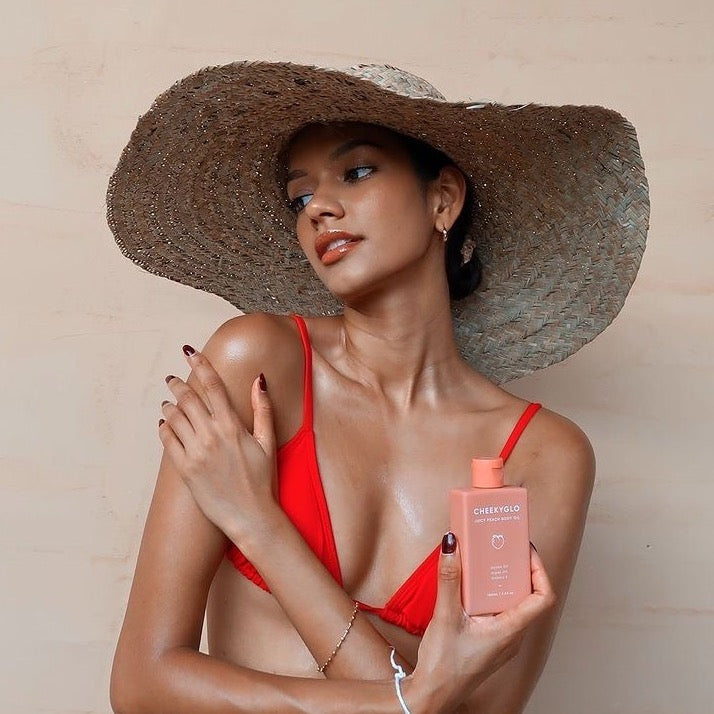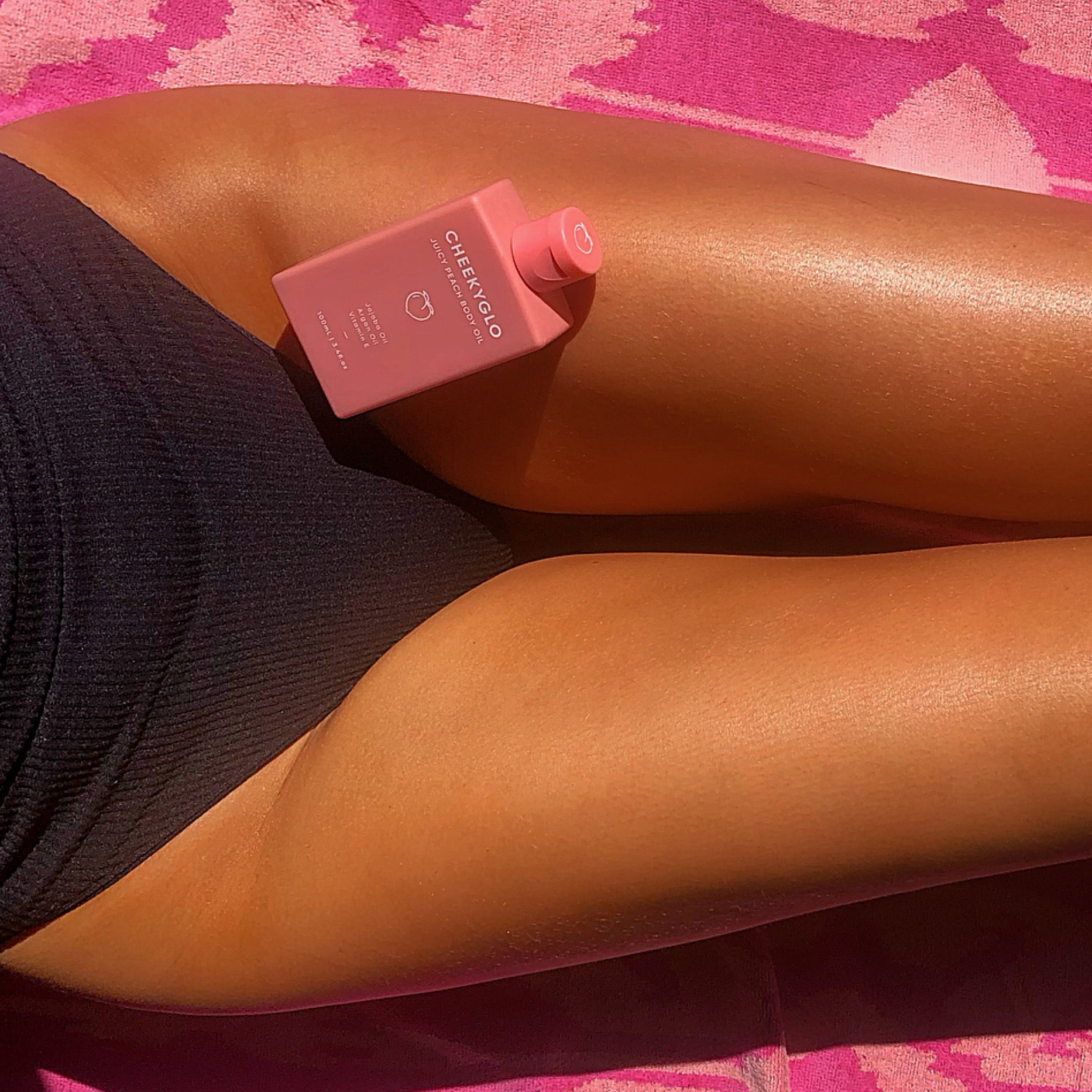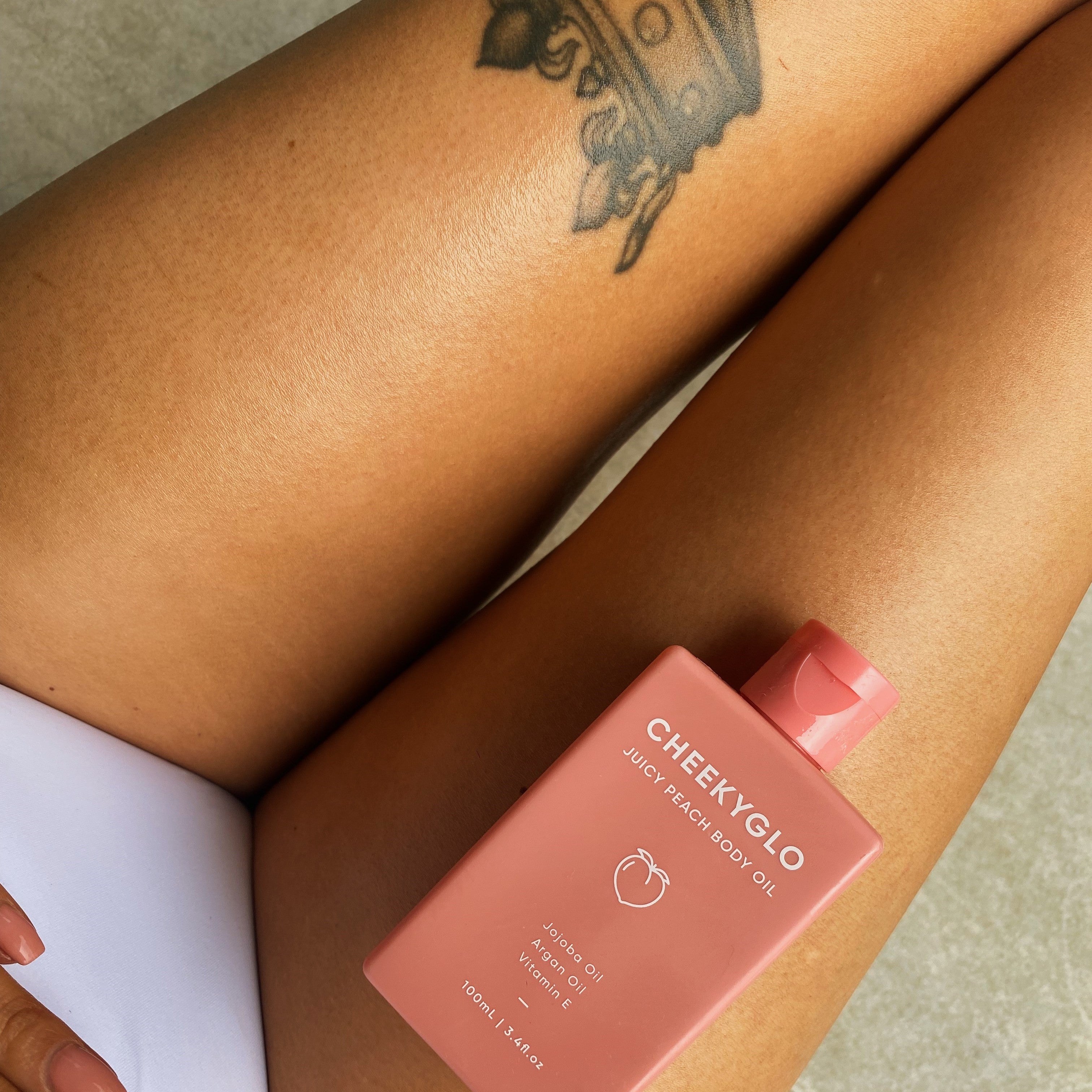 Real People. Real Results.
"New fave oil! I'd previously used a lot of the bougie ones you can get in department stores but wanted a more affordable alternative. This cheekyglow one works really well to keep my skin nice and soft, and i really like how it isn't greasy like a lot of other oils. I can rub it in and go about my day without leaving grease patches on everything.

My skin's looking more hydrated than ever and I'm so glad I found this product to save me this winter."

- Verified Buyer Maddy S.
It's liquid gold!
This body oil will leave your skin looking and smelling DELICIOUS! Jam-packed with clean, natural ingredients, the CheekyGlo Juicy Peach Body Oil is suitable for all skin types, even the most sensitive skin!

Plus, this fast-absorbing formula leaves skin hydrated WITHOUT feeling greasy or oily! Better yet, you can use this oil on your hair to keep it shiny and healthy!
Absolute game changer! 😻
I have super dry flaky skin and these products helped me so much! So impressed that you only need to apply water to the mit to see instant results.
The body oil didn't leave that greasy gross feeling either. Definitely recommend!
Healthy Cheeky Glow
True to its words!! After using the cheeky glow peach body oil my skin felt hydrated and it provided me a healthy glow. Best part it smelt amazing!!
Love that glow!
I'm obsessed with the peach body oil! Skin has always been on the drier side, however usually this daily, my skin never felt smoother! Very hydrating and smells amazing 😻
Silky smooth skin
The Peach Body Oil is an absolute game changer for my skin! It leaves my skin feeing super silky, glowy and hydrated - the smell is also amazing! Obsessed😍
Amazing
This product has been a game changer for me ! My skin gets dry and itchy every change of season and has completely fixed this issue for me. My partner is obsessed too / as a baker he suffers from eczema due to working with ovens and flour all day. He loves this just as much as I do !!!
As Seen On
Frequently Asked Questions