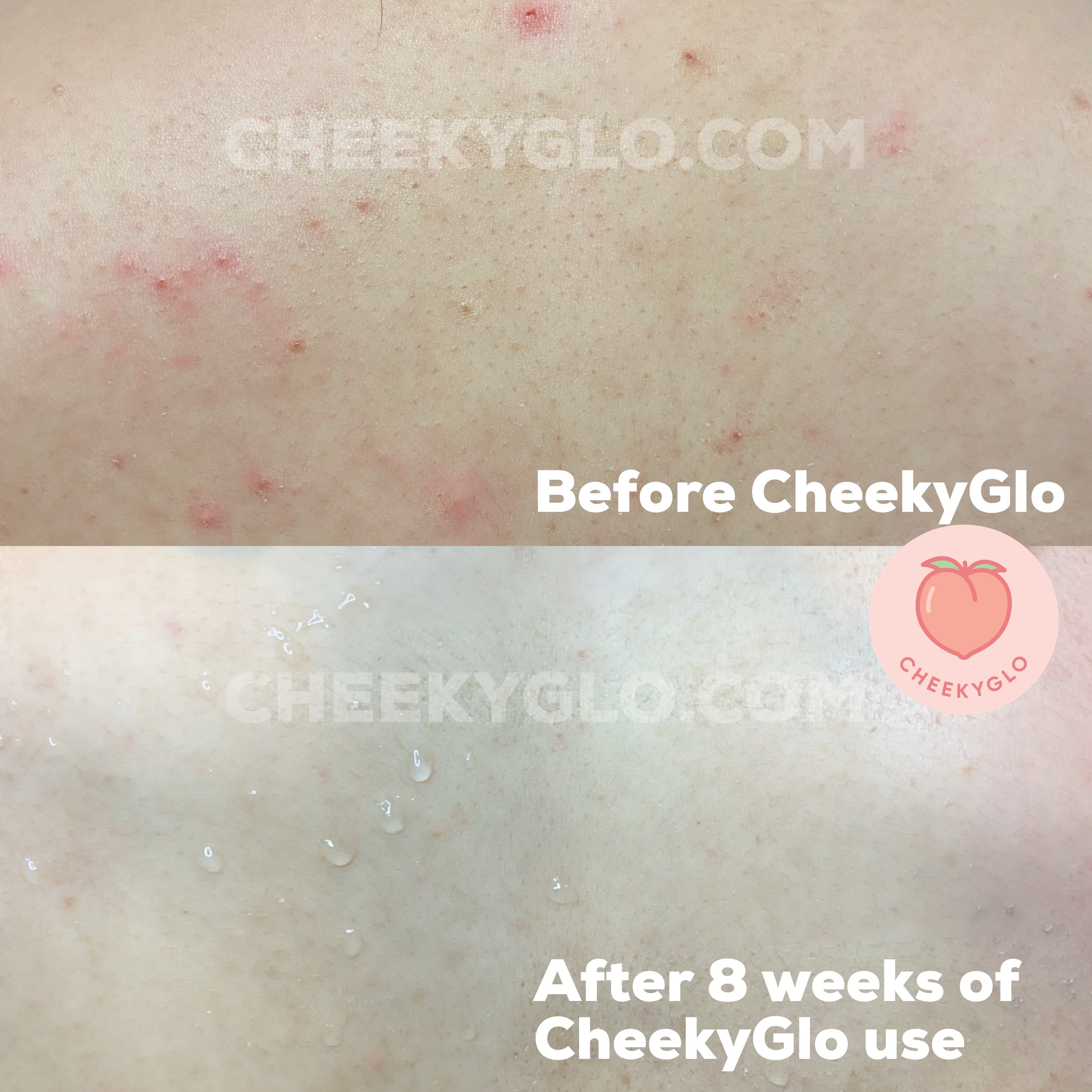 Real People. Real Results.
"I have the softest skin ever after using this! I also feel like my legs look more toned almost, maybe cos of the increased circulation! The face was gentle enough for me, and helped get rid of longer skin flakiness I have around my nose. Great product!"

- Verified Buyer Sharon L.
The Magic Is In The Fabric
The skin on your face is more delicate and sensitive than the skin on your body. To effectively exfoliate both, it's important to use the correct tools to safely experience the best results.

The face+body duo solves all your exfoliation needs, covering you from head to toe! No harsh chemicals needed, just add water to activate the exfoliating fibres on our tools!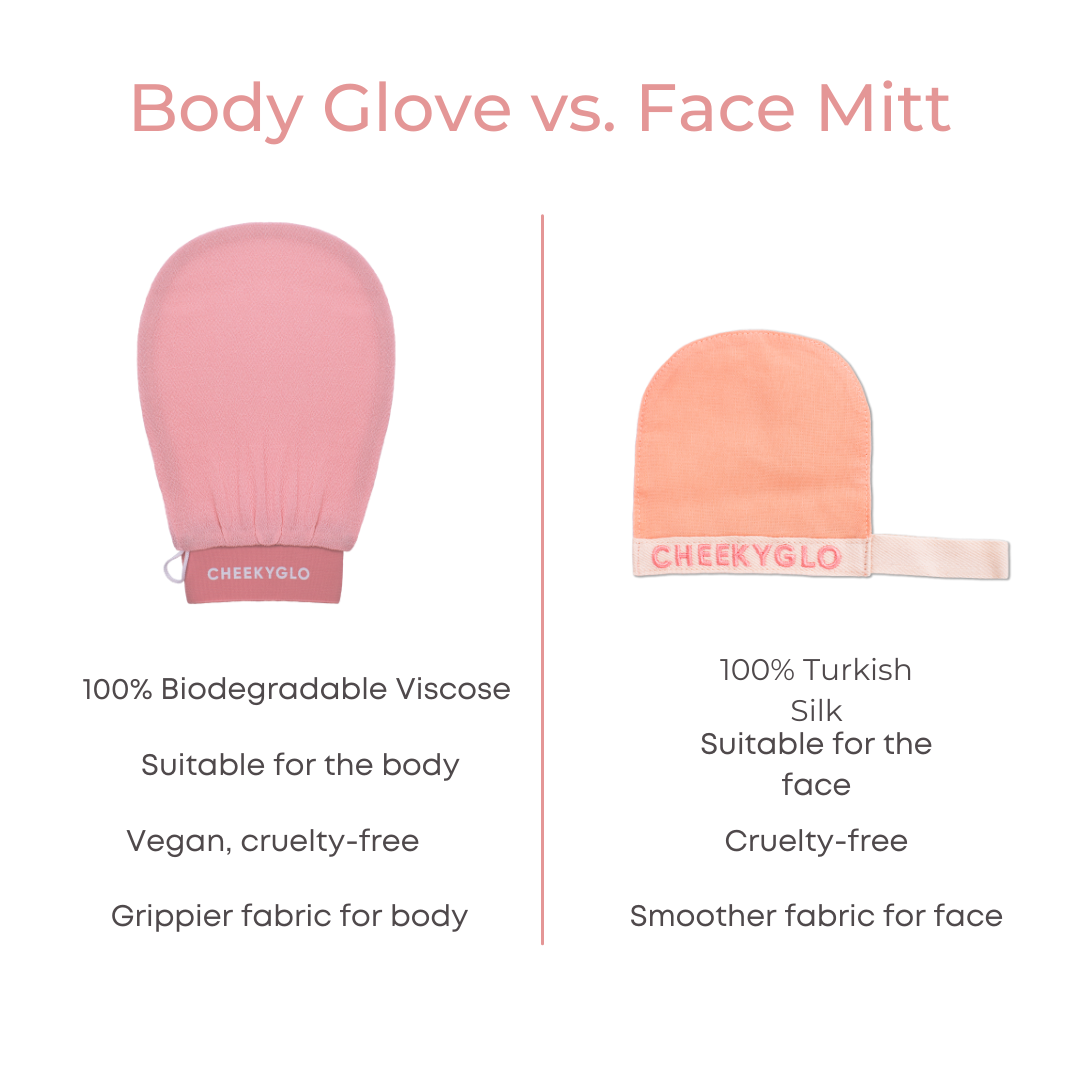 If you're thinking about it, do it!!!
I love love love this product, I personally bought the kit in the attached photo! The make up removers and body oil (amazing stuffs check it out)
The body mitts and face mitt (black for my feet and pink for body) just work so well with my skin type! I thought id be one of the unlucky people to not be compatible but im glad im not. I've never felt so smooth and moisturised! The face and body mitts helped exponentially with my sunburn peels and the oils just helped to bring that moister back in. I've owned this product since early December and saw great change in my skin over my body and face even before my sunburn. It's painless and leaves your skin feeling clean and amazing even before you add the oils.
This is genuinely a great product! The face mitt, the body mitt, the whole kit and kaboodle, seriously.
Couldn't recommend them more.
10/10 Cheeky Glo <3
You know that scene from the movie When Harry met Sally…..
If you are too young to know find it on Netflix...anyway just before the
"I'll have what she's having" line, was the noise Was making peering into the 40x magnifying mirror -we all have one! Checking out how smooth my skin was after
using the face exfoliator for the first time. THIS WAS A DREAM. For a gal with dry skin that constantly flakes and peels and has spent $1000's of $$ on product and laser services to assist my cause of that gorgeous dewy glow- I AM HOOKED.
Amazing my 2nd time getting the product, high quality, very much worth it.
KP game changer
This glove is perfect for the strong exfoliation required for those of us with bumps (keratosis pilaris) but gentle enough that it doesn't rub me raw or cause pinprick scabs like other strong exfoliators do. How to use: stand in shower with steam for at least 10 minutes or soak in the bath ideally. Turn off the water, air dry for a few minutes so your skin is damp but not dripping wet. Then use the dry glove and press firmly. I've found this to work best because otherwise a wet glove on wet skin is too slick and doesn't grip the skin enough to exfoliate.
Softest skin
My husband could not stop complementing my skin right after usage! And the oil just makes me feel so fresh in this southern state humidity!
As Seen On
Frequently Asked Questions