Australia's CheekyGlo makes $1m in 11 Months with Exfoliating Glove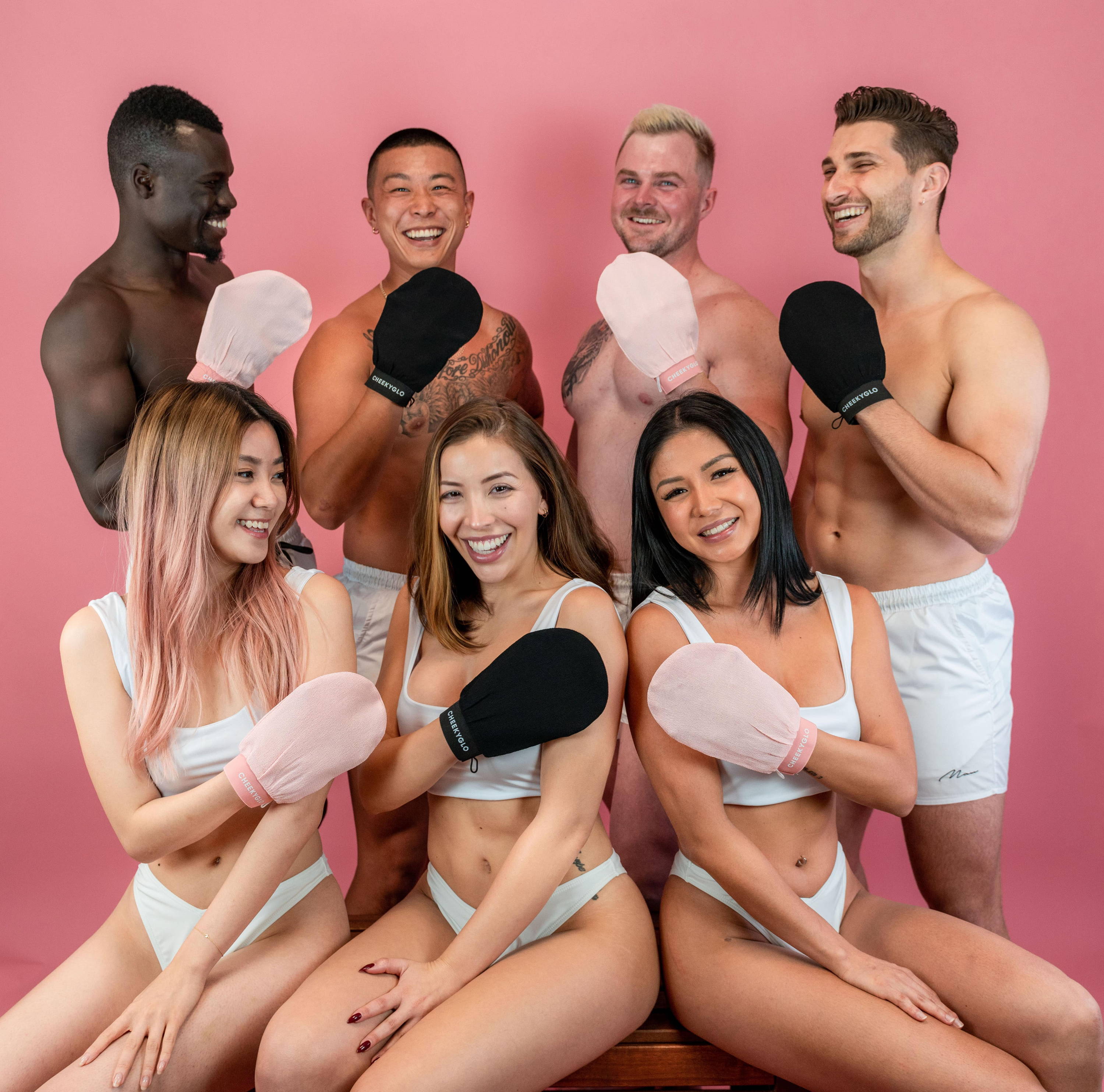 Sydney friends Xixi Liu and Allen Fu "blew up" on TikTok after posting a video showing the dead skin that came off when using their CheekyGlo Exfoliating Glove. This viral video allowed them to sell out of their product in hours, and now the partners have sold over 50,000 gloves to date.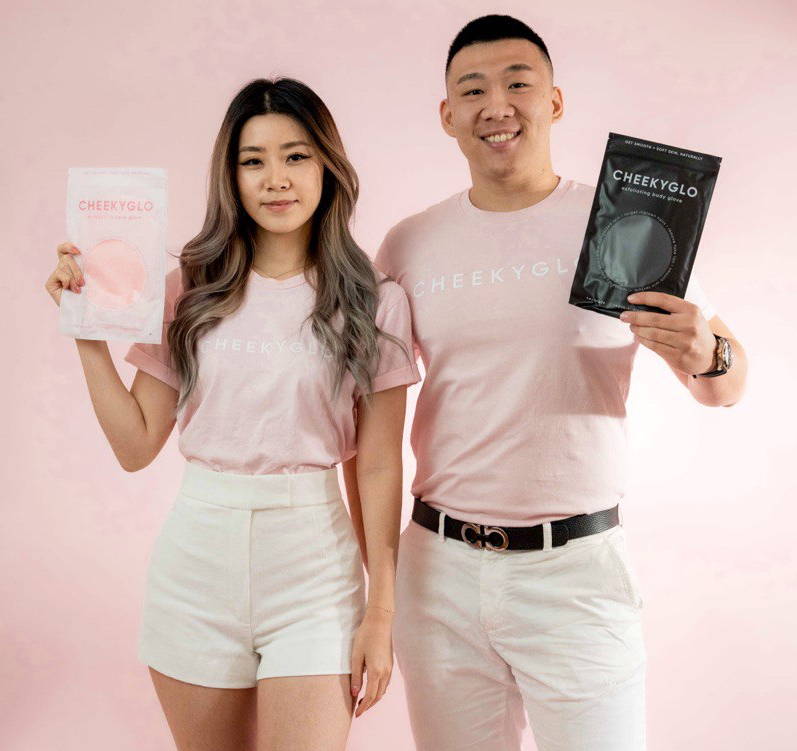 Xixi, aged 27, and Allen, aged 26, launched CheekyGlo in October last year, amidst the COVID pandemic. They worked from Allen's garage, initially with nothing but a laptop and a label printer.
Xixi has been using the mitts her entire life and hasn't been able to find any product in Australia that comes close to rivalling the effectiveness. Allen was excited about the glove too and it dawned on the pair that others could benefit from the incredible skin transformation.

Xixi is from Harbin, which is in Northern China. 'It's our tradition there to go to bathhouses and get full body scrubs with these types of gloves,' Xixi said. 'I told Allen about the glove in a random conversation, so he tried it too and was amazed!'
'As someone who suffers from dry skin and keratosis pilaris, exfoliating mitts have been an absolute game-changer for me, and have really helped improve my skin's appearance, and my confidence.'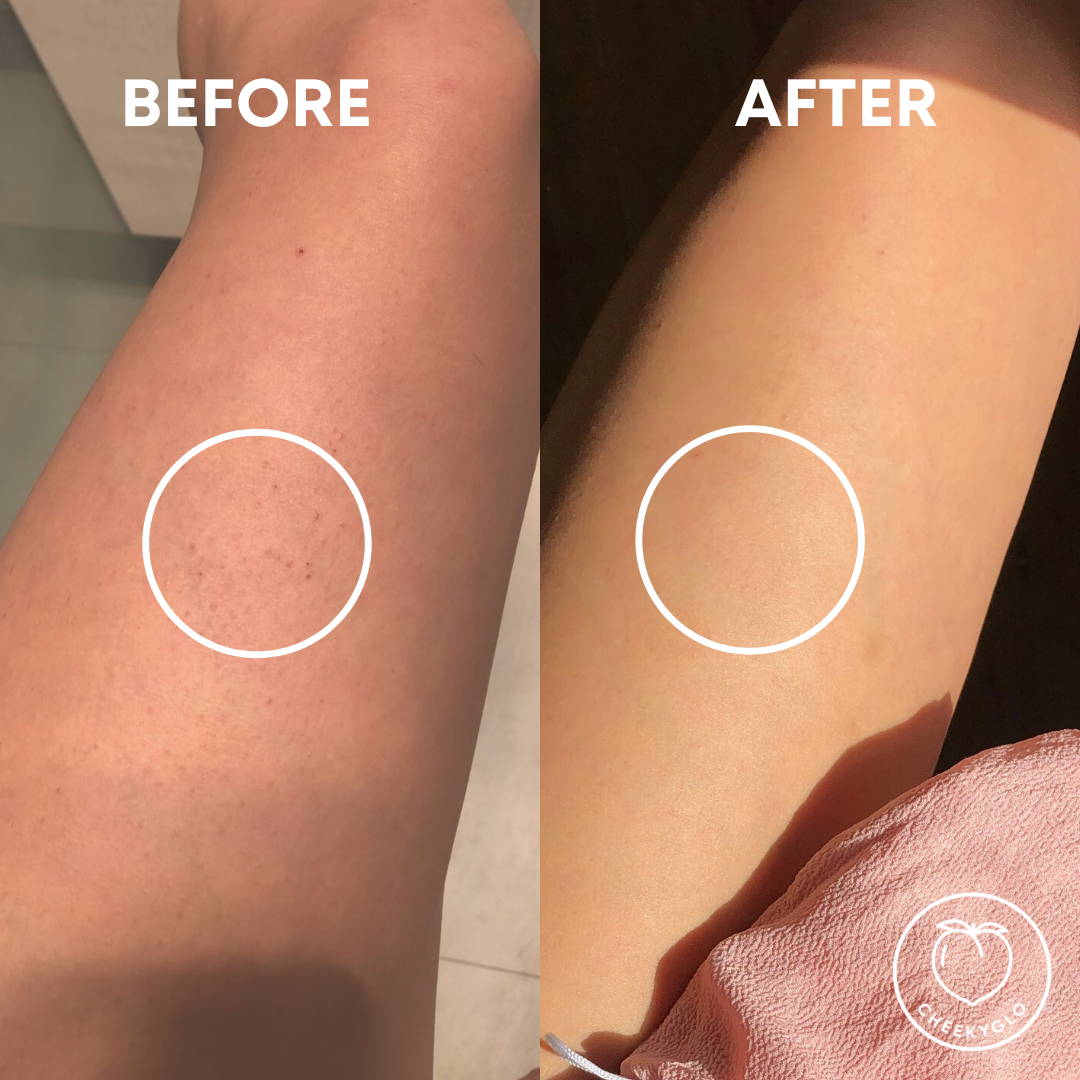 CheekyGlo exfoliating glove can tackle dry skin, keratosis, pilaris and ingrown hairs. The gloves can easily scrub off dead skin and impurities, to achieve smoother, clearer, and healthier skin.
CheekyGlo gloves are suitable for all skin types. They are made from 100% viscose fabric, which means that they are gentle on the skin. Known for helping with dry skin, keratosis, pilaris and ingrown hairs, the gloves contain no nasty harsh chemicals or beads so it works naturally to remove skin impurities.
The glove works by catching on the dead skin and dirt. There's a visible peel that leaves the skin clean and soft. Using CheekyGlo gloves means that there is no need for harsh chemicals or beads, the product works naturally to remove skin impurities. The pair claim that the gloves provide a solution to common skin issues, and remove fake tan.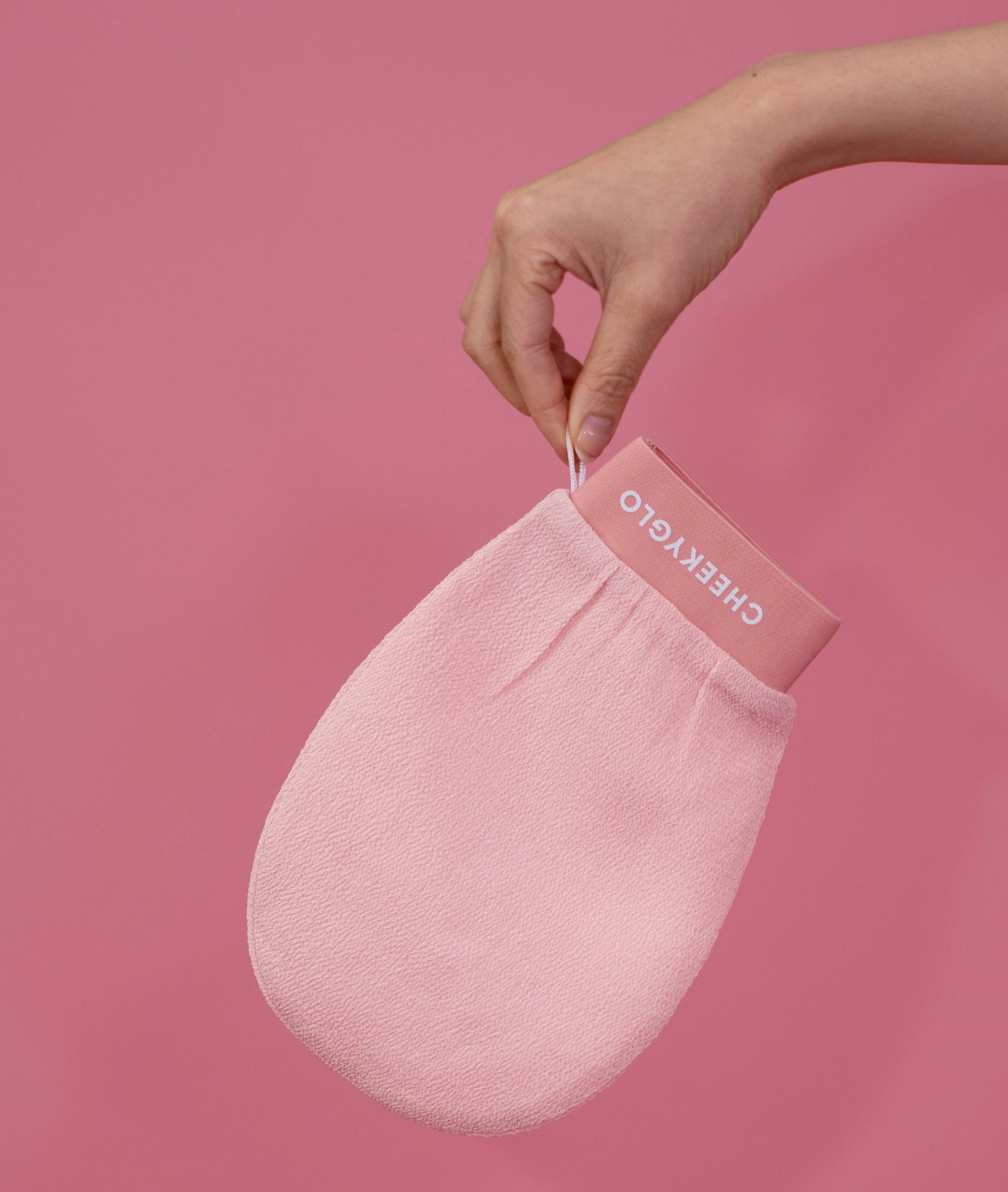 Over 20,000 CheekyGlo exfoliating gloves have been sold to 16,000 customers across 49 countries.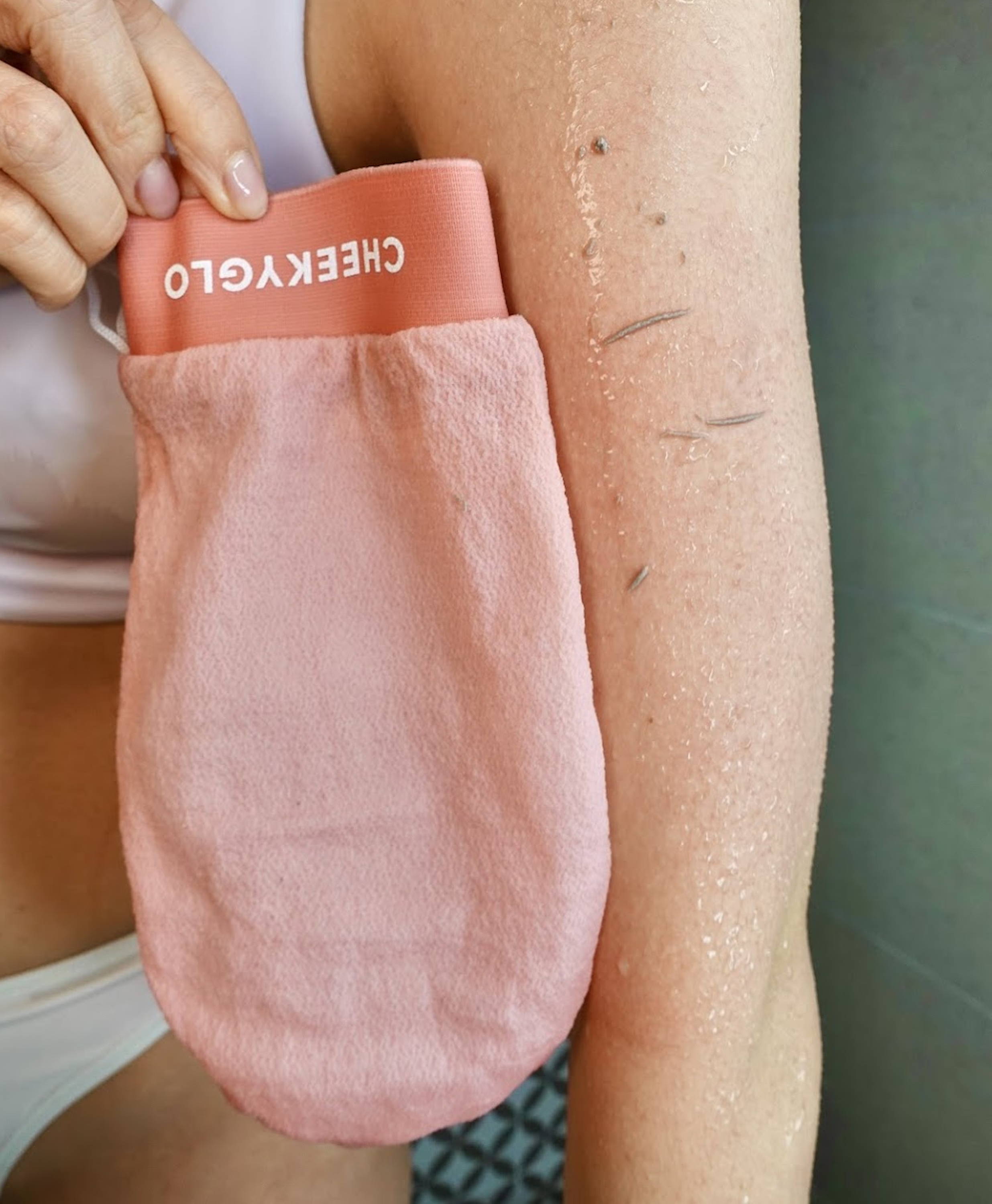 Xixi said the CheekyGlo exfoliating gloves gives instant results, giving that customer instant satisfaction.
They now have more than 33 million views on TikTok, and over 500 5-star reviews.
As for the future of CheekyGlo? Xixi and Allen hope the brand will become a global market leader and household brand.
'We want to continue to grow our product line and make skincare products that are as natural as possible, and actually work!'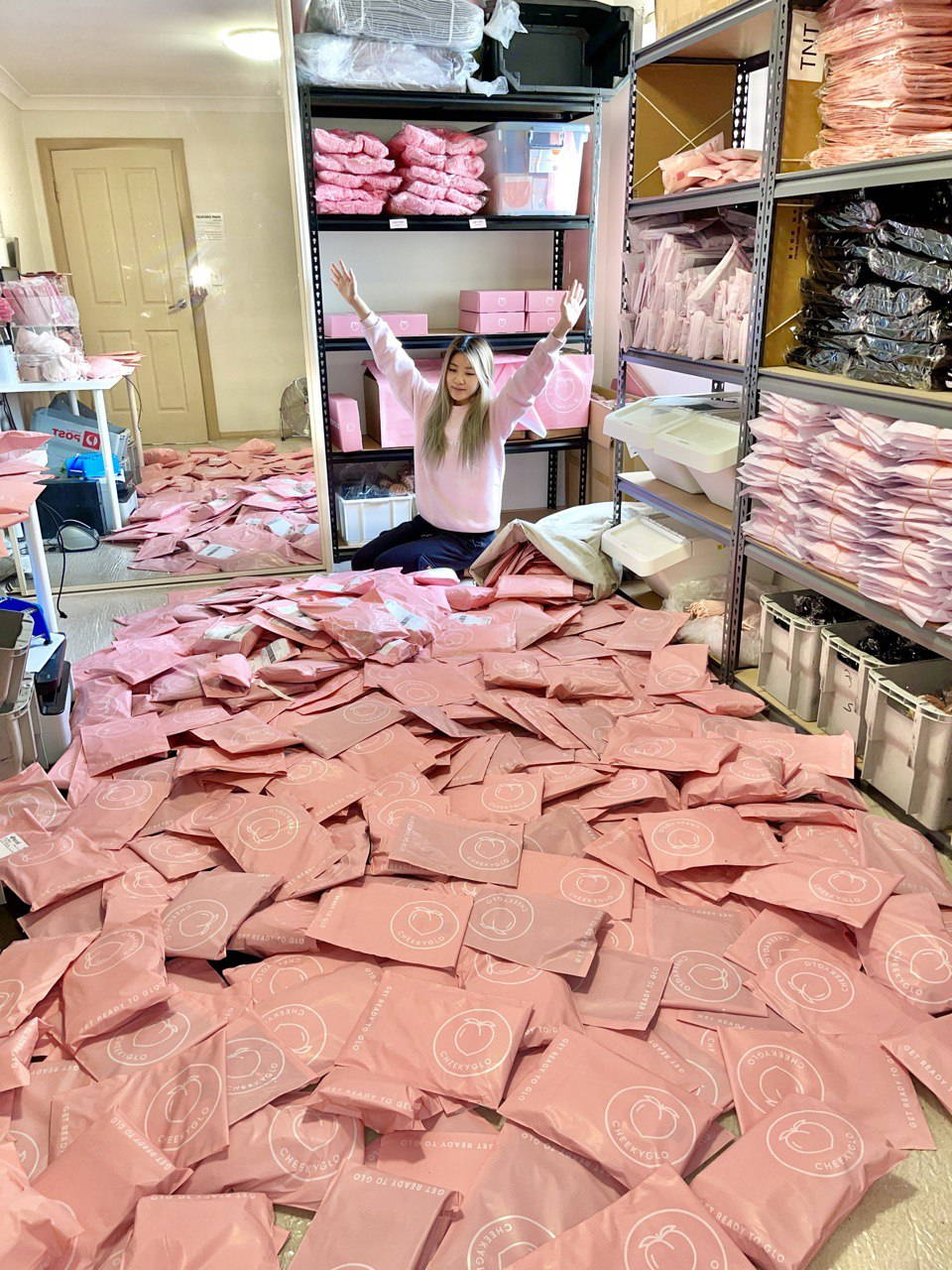 Xixi with orders scattered across the whole floor.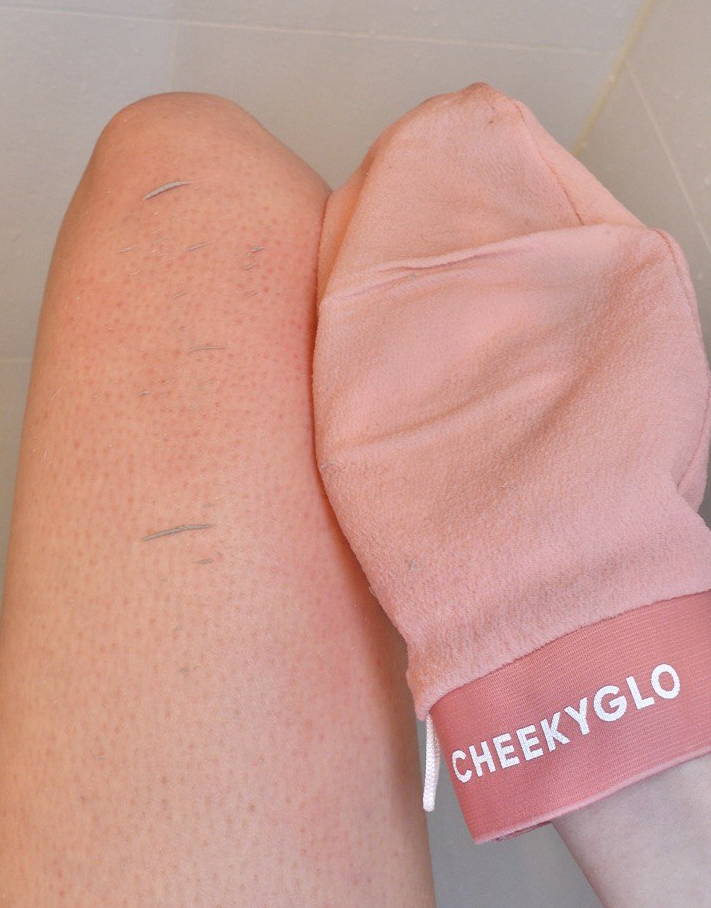 Dead skin scrubbed off by the CheekyGlo exfoliating gloves.