Why your skin needs exfoliation
What is exfoliation?
Exfoliation is the removal of dead skin cells on the skin's surface. The cheekyglo exfoliating glove is a manual exfoliation tool, helping you scrub away these dead skin cells, to reveal smooth, soft skin.
Why should you exfoliate?
As we age, the process of cell regeneration in our body slows down. This means our body is slower to shed old skin cells and generate new ones. When old skin cells start to pile up on the surface of the skin, it can leave skin looking dull, rough, and dry. It can also lead to excess oil and clogged pores, leading to blemishes and acne.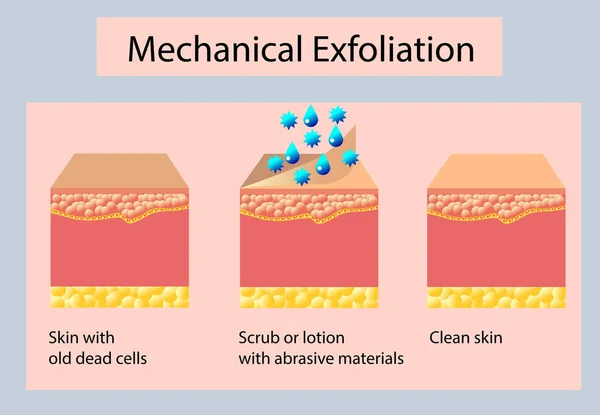 Exfoliation helps remove the barrier of dead skin cells clogging skin and uncovers fresh new cells below.
Helps the appearance of cellulite and all over glow
Exfoliating helps you stimulate your blood flow, and the scrubbing motion helps remove toxins around the body, and flushes them out. Promote healthy blood flow and nourish cells for glowing skin!
Improve skin texture
The best way to maintain the look of skin is to remove any build up of old, dry flaky skin. This is why exfoliation helps, by removing dead skin cells and improving skin texture and colour!
Target body acne
Exfoliating helps remove dead skin build up and flush out the blocked pores on our backs, chest, and bottoms!
Improve absorption of other body products
Removing old layers of dead skin allows the body to better absorb the products you apply after, like body lotion and oil, meaning you get faster results from your other products!
Target Ingrown hair
Remove painful and ugly ingrown hairs by removing dead skin and congestion. Exfoliation helps trapped hair escape, so your skin is smoother and clearer!
What should you use to exfoliate?
The
CheekyGlo Exfoliating Body Glove
is a great mechanical way to exfoliate your skin! Use it to scrub off dead skin and impurities, to achieve smoother, clearer, and healthier skin! Better yet, this glove acts as the perfect tanning accessory, helping you exfoliate before tanning, and even remove unwanted fake tan. No extra products needed for this easy-to-use tool, just add water! Reveal your healthy and smooth skin underneath.
CheekyGlo is an Australian beauty brand that specialises in beauty tools and products that provide real results. Our mission is to empower women and men to look and feel their best, naturally.