5 Reasons Why You Should Stop Using Makeup Wipes
Do you struggle with removing your makeup? Well, you're not the only one! Many people find makeup removal as the most challenging part of their skin care routine. Because makeup can't be simply removed with soap and water, many people end up using makeup wipes. However, did you know that makeup wipes are not good for you or the environment? Read more to know why!
Reason #1: Makeup wipes do not actually cleanse your skin, they only remove makeup.
These wipes don't actually cleanse your skin, as they're only designed to break down makeup. If you are looking for a way to keep your skin clean after a long day, you cannot rely only on makeup wipes. Not only does it not clean your face, it might also contain harmful chemicals that damaging to your skin.
Reason #2: They may contain harsh chemicals and preservatives which can irritate your skin
Makeup wipes are harsh on the skin as most contain strong, drying chemicals that strip the skin of its natural oils. This disrupts the pH level of your skin and removes the skin layer that protects itself from bacteria. It means that your skin will be prone to acne and infection as the natural acidity of the skin that combats harmful chemicals and dirt is unbalanced. 
Reason #3: Most of the time, they leave residue on your skin
When you use makeup wipes, residue from makeup and pollutants will most likely still remain in your pores and clog them. This will only lead to breakouts and aggravate your existing acne. 
Reason #4: They cause daily skin trauma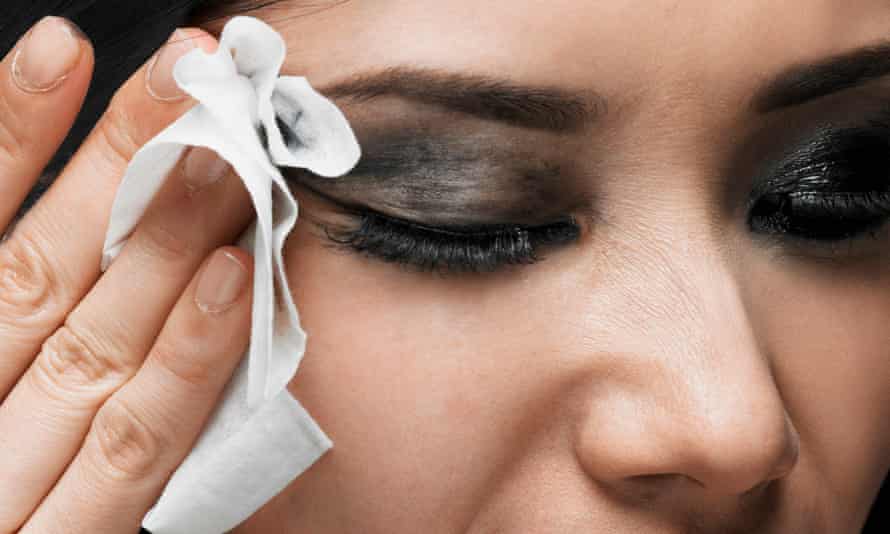 The skin on your face is extremely delicate. We all know that excessive tugging and pulling at the skin causes wrinkles, so why do we do it with makeup wipes? If you have sensitive skin or rosacea, you might experience irritation from the rubbing action through the use of makeup wipes. This can also lead to redness, inflammation, and irritation. 
Reason #5: They aren't eco-friendly and create disposable waste
Unfortunately, it can take at least one hundred years for a single makeup wipe to decompose. Imagine the wastes from thousands of makeup wipes users all over the world. If these people do not stop using makeup wipes, tons of toxic wastes will destroy our environment. Reading this blog is the first step to becoming more eco-conscious, the next step is to take action and make the switch to CheekyGlo Makeup Erasers!
For healthier skin, use an eco-friendly makeup remover like the CheekyGlo Makeup Eraser! This helps remove all traces of makeup and dirt from your skin--making it clean and clear!
The CheekyGlo Makeup Eraser is made with high-quality microfibre fabric that activates with water to gently remove all traces of impurities from your skin. No need to use other chemicals-all you need is water! Featuring a premium sponge interior, this ultra-soft puff also reduces the amount of pressure applied on the skin, for less rubbing and tugging.
This makeup eraser not only removes

 makeup

, but can also exfoliate dead skin cell build-up that blocks your pores. This means that you can prevent acne, blackheads, and whiteheads. Since it is gentle on your skin, this is perfect for people who have sensitive skin!
Lastly, the best part is that each CheekyGlo Makeup Eraser replaces 1000 cotton pads--helping reduce single-use waste!
If you are looking for a way to keep your skin healthy and, at the same time, help the environment, consider getting your own CheekyGlo Makeup Eraser!
CheekyGlo is an Australian beauty brand that specialises in beauty tools and products that provide real results. Our mission is to empower women and men to look and feel their best, naturally.